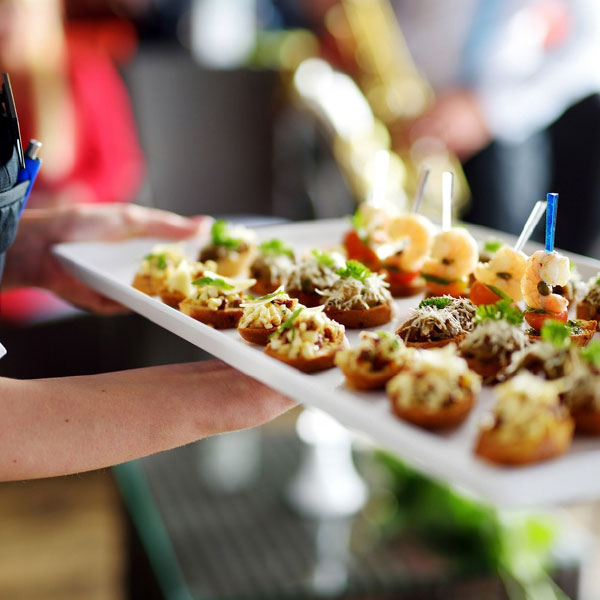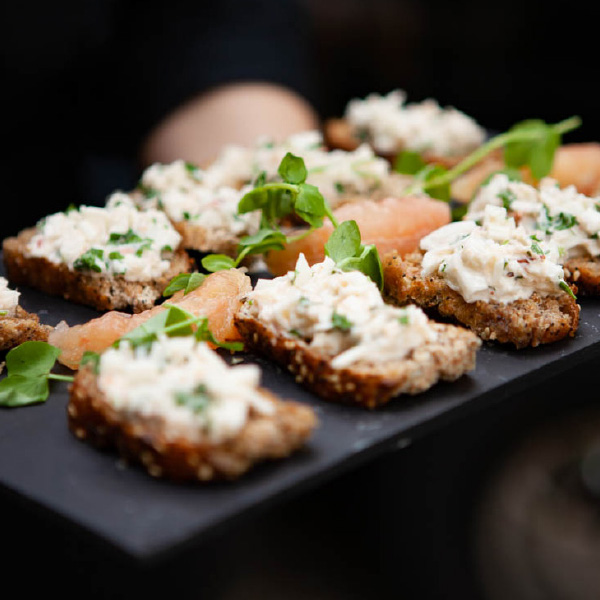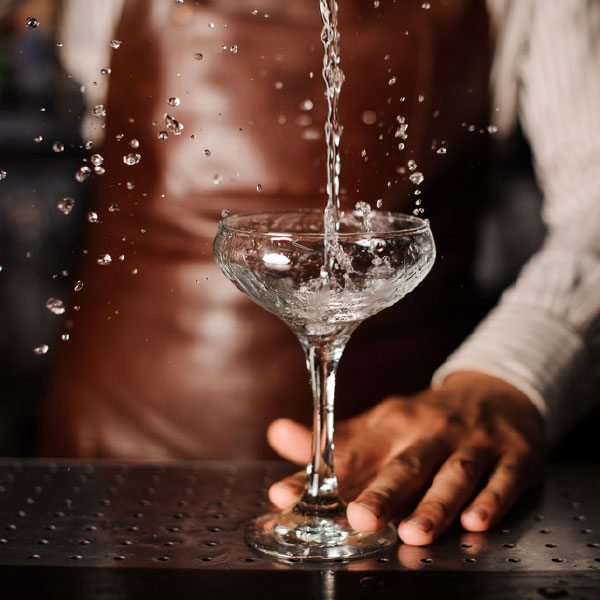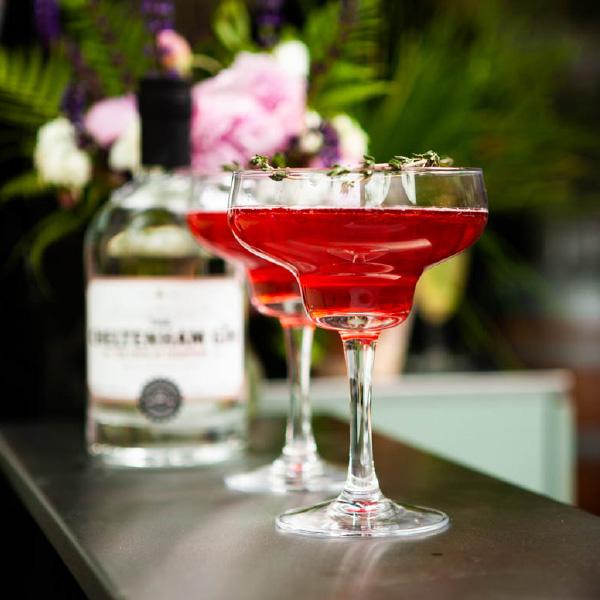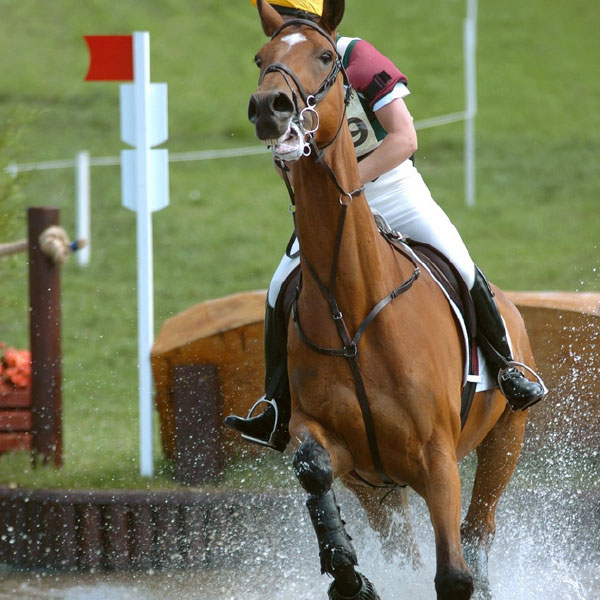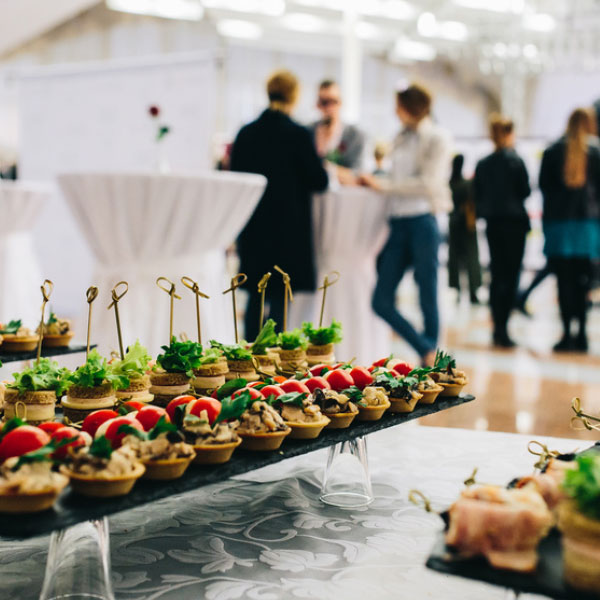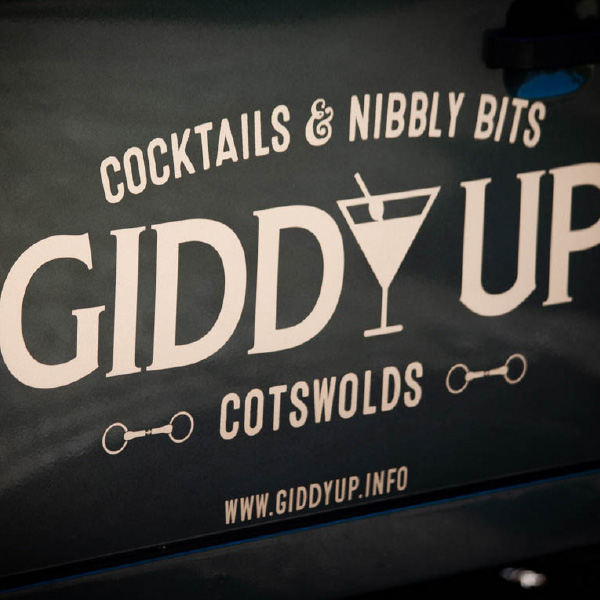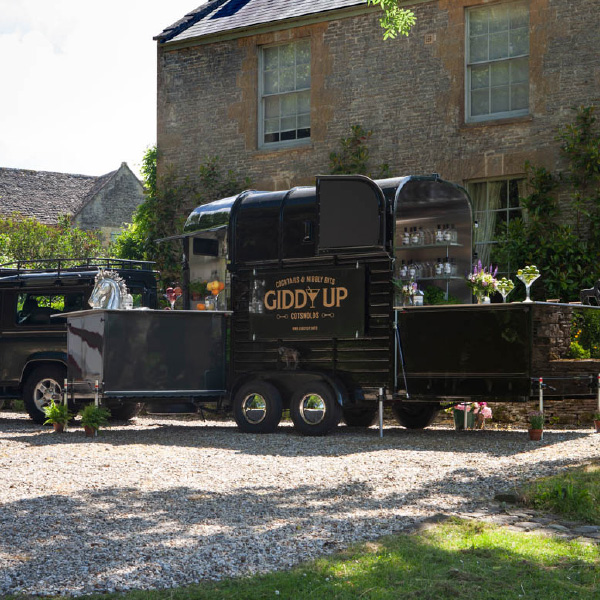 GiddyUp Cocktails & Nibbly Bits.
GiddyUp offers high end cocktails and canapés for private events, weddings, parties, corporate hospitality, location shoots, country home auctions in the Cotswolds
– including Broadway, Cheltenham, Cirencester, Kingham, Stow on the Wold, Badminton, Stratford-upon-Avon, Chipping Campden and Oxford.
The inspiration for our extensive range of cocktails dates back to the heady days of the 1930's High Society and the publication of the legendary Savoy Cocktail book. This Art Deco gem has been a fixture on bookshelves and bar tops for well over eighty years, and is an elegant reflection not only of the taste for elegant and new imaginative cocktails that swept Britain's bars in the 1920's, but also the fashion and style of the inter-war generation who enjoyed them.
We bring this inspiration into our contemporary range of cocktails and we are always on the look-out for innovation and the latest trends.
Our canapés are inspired by the botanics, essences and flavours that are contained within our cocktails. We love to pair these flavours with complimentary and locally sourced ingredients to create our delicious and extensive range of canapés.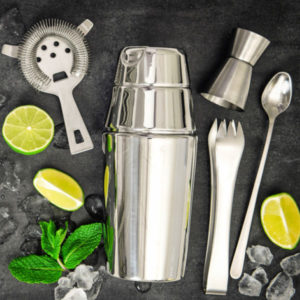 FRESH & SEASONAL
Our menus are seasonal and, wherever possible, we make everything in-house from scratch with fresh, locally sourced ingredients.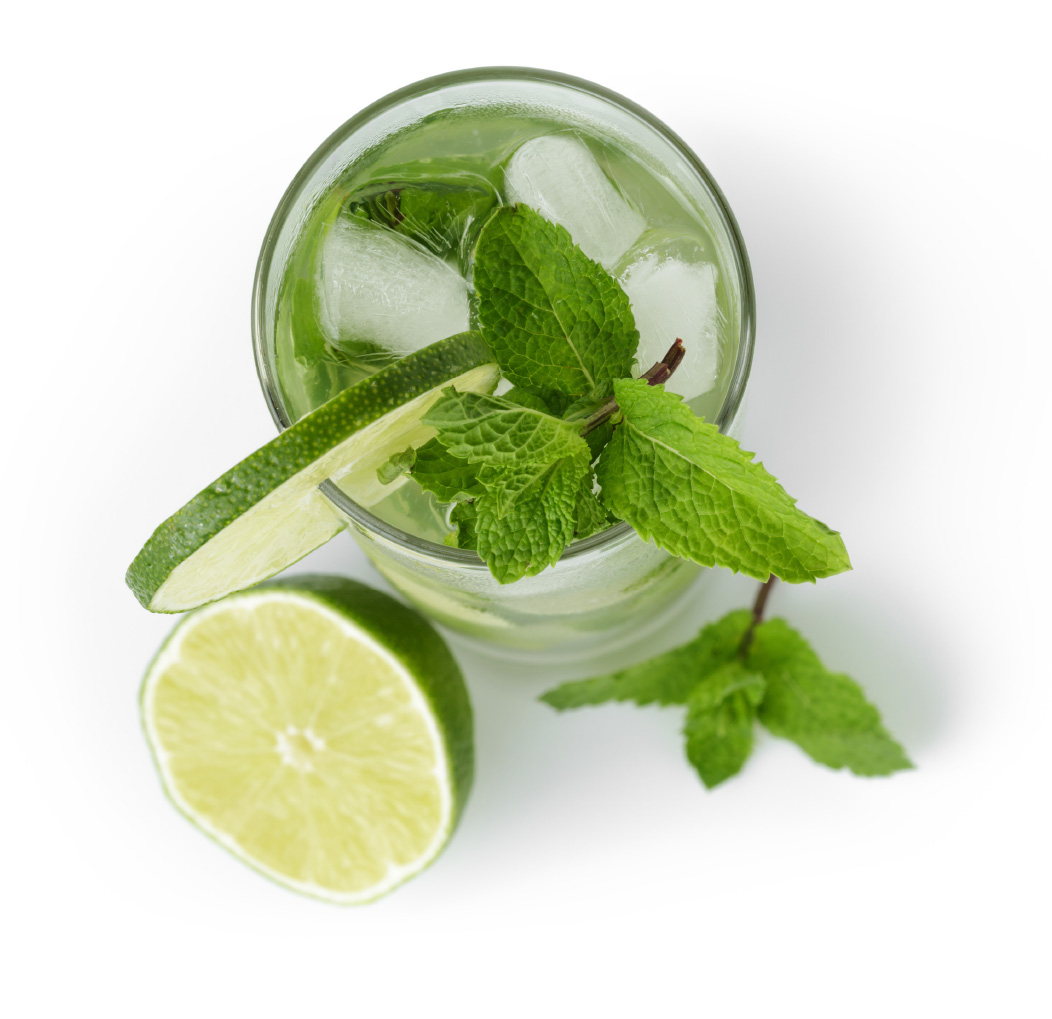 UNPRETENTIOUS & UNFUSSY
We keep up with what's current, but don't pander to trends. Our food is beautifully presented & unique, and we never compromise on flavour.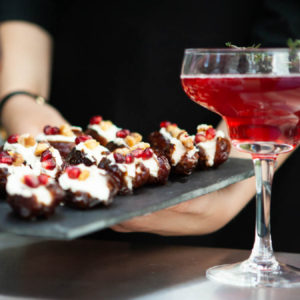 FOOD AND DRINK FUSION
We love to pair the the flavours and botanics in our cocktails with our canapes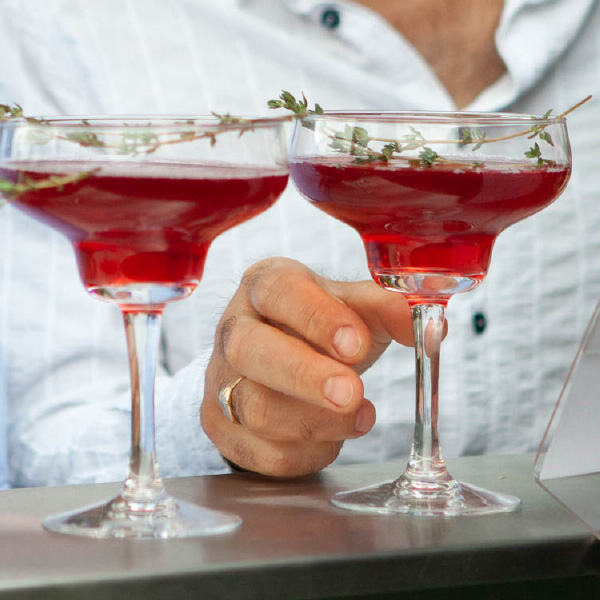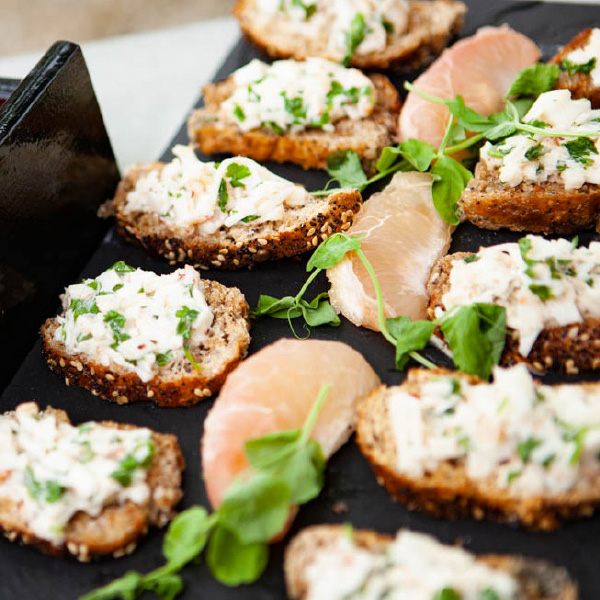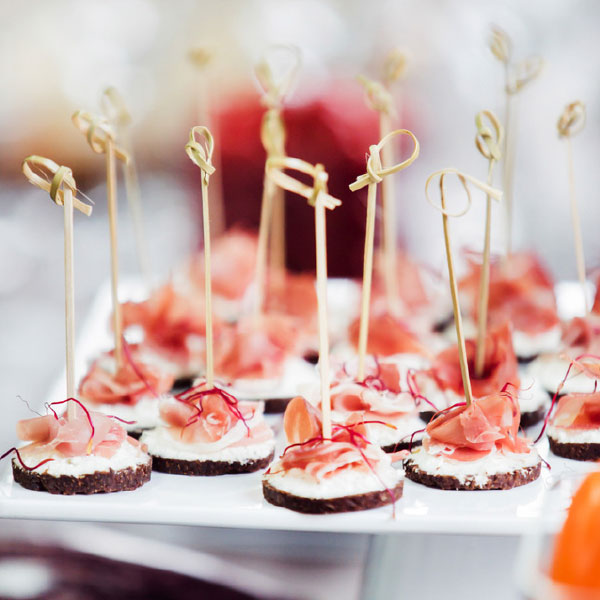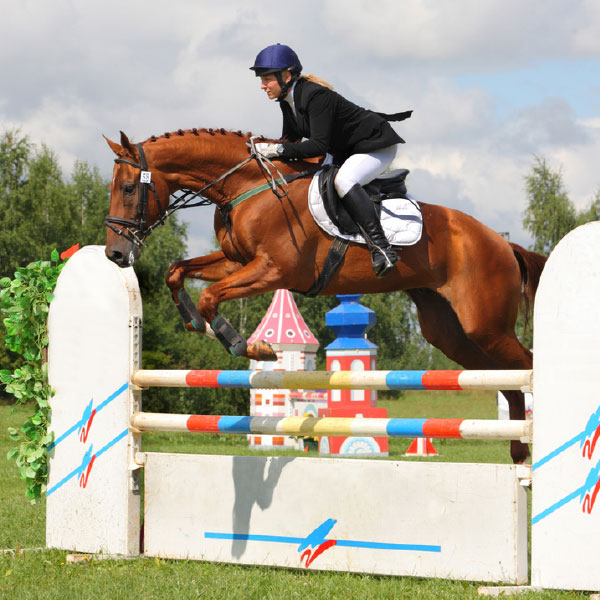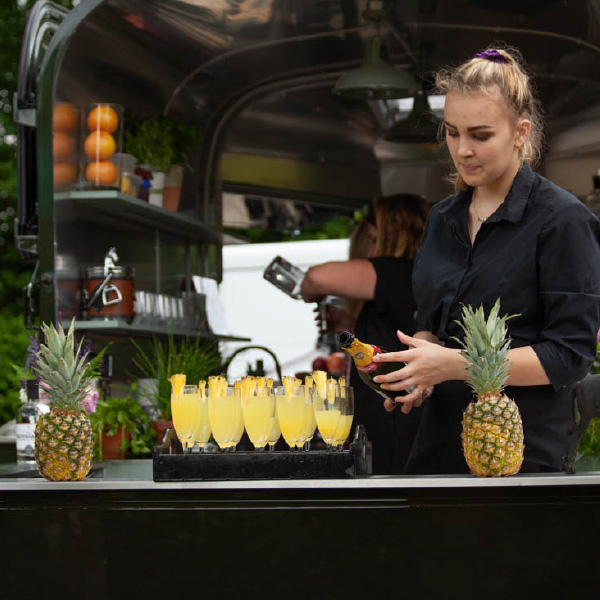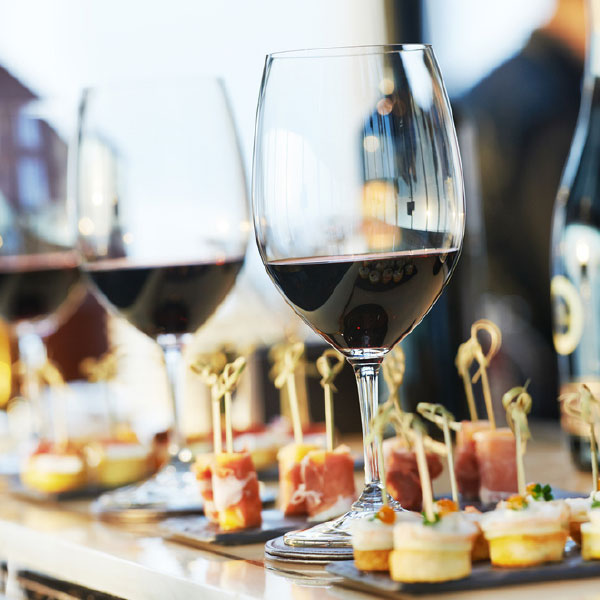 Planning a special event?
We would love to be part of your special day. We are available for events, parties and catering across the Cotswolds. Our cocktail bar is a beautiful converted horse box with 2 bars that extend from the main box, also available with bar seating and large canvas tented area to make your event an experience. We can even brand the bar as your own!
If you are planning an event, party, product launch or wedding we would love to be there to make it spectacular.
Please contact our event team and email us with your requests.
LATEST REVIEWS
Giddy Up- Mobile Cocktails and Nibbly Bits
A business born out of the countryside.
During their first appearance at Broadway late night shopping we spent some time with Zoe at Giddy Up before the crowd descended. Having attended endless food and country shows over the summer period we are always looking out for what sets a company apart from the rest and Giddy Up's ability to diversify was evident from the off. What better way to warm the cockles, at a Christmas late night shopping, than a hot toddy.
Read the rest of the review on CotswoldSocial.co.uk
COCKTAIL RECIPES
Pomegranate Bellini
Bellinis are a fun, refreshing and easy cocktail option to serve your party guests. And Pomegranate is a delicious winter choice for this traditional cocktail.
Ingredients & Method (6 servings):
In a jug, mix 180ml of chilled Pomegranate puree with 90ml of Limoncello liqueur, the juice of 1/2 lemon and a handful of ice. Give it a stir and when ready to serve, fill 1/3 of a champagne flute with the mix and top with chilled Prosecco. Add a sprig of rosemary for a Christmas garnish.
Grapefruit Negroni
Ingredients & Method (1 serving):
Combine 1oz gin, 1oz Campari and 1oz of grapefruit-honey syrup into a mixing glass with ice. Stir gently to combine the dilute ingredients. Then strain over fresh ice, garnish and enjoy!