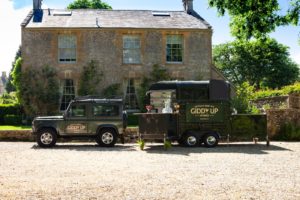 A slick double-sided bar, towed behind a distinctive dark green Land Rover Defender. GiddyUp can pitch up wherever you event is.
We have an ever changing menu, all sourced locally within the beautiful Cotswolds.
Take a look below for event inspiration and a look at the wonderful companies we work with.
GiddyUp have great relationships with several large country home auctions.
We've attended beautiful homes including Wormington Grange for Dukes Auctioneers and Hollycombe House with Dreweatts for several days offering coffees and pastries or cocktails and canapés to their bidders.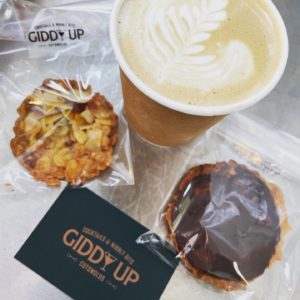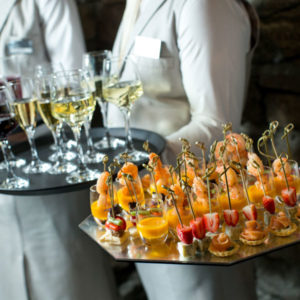 No matter where your corporate event is, our converted horse box bar can be pulled straight up to you. We add the wow to your event, GiddyUp offers coffee and pastries or cocktails and canapés depending on the nature of your corporate event.
We are seeing more and more companies open their doors, inviting their employees back into a social environment after the pandemic. Network or team build with a high-end bar set up in your office, stunning grounds, the beach, in the park – the possibilities are endless.
Contact zoe@giddyup.info for our remaining dates for 2021.
GiddyUp love being part of a Wedding Party. We serve wedding afternoon tea's, and/or cocktails and canapés to guests throughout the wedding celebrations.
We have the use of extra chairs and tables to add an extra celebration space to your special day. Our staff are incredibly friendly and deliver a high quality service.
Don't forget, our Land Rover Defender provides an extra opportunity for the special couple to take some unique photos.
Contact zoe@giddyup.info for our availability.
Planning a summer party? We turn up at private garden parties, or larger scale high-end events to offer our ever-changing cocktail menu to your guests. We always use locally sourced produce, including Cheltenham Gin.
Bolthole Retreats is the leading independent agency for Cotswold holiday rental properties. With a wide variety of exclusive properties, from quintessential cottages to contemporary barn conversions, you can be sure to discover a unique holiday home amongst the Cotswold countryside. A perfect location for your Giddy Up cocktails.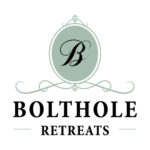 We love to work with Cheltenham Gin. It took their master distillers over three years to perfect this unique botanical Gin.
Their Gin encompasses local spring water and eight hand-selected botanicals.
Ask for our signature cocktails!